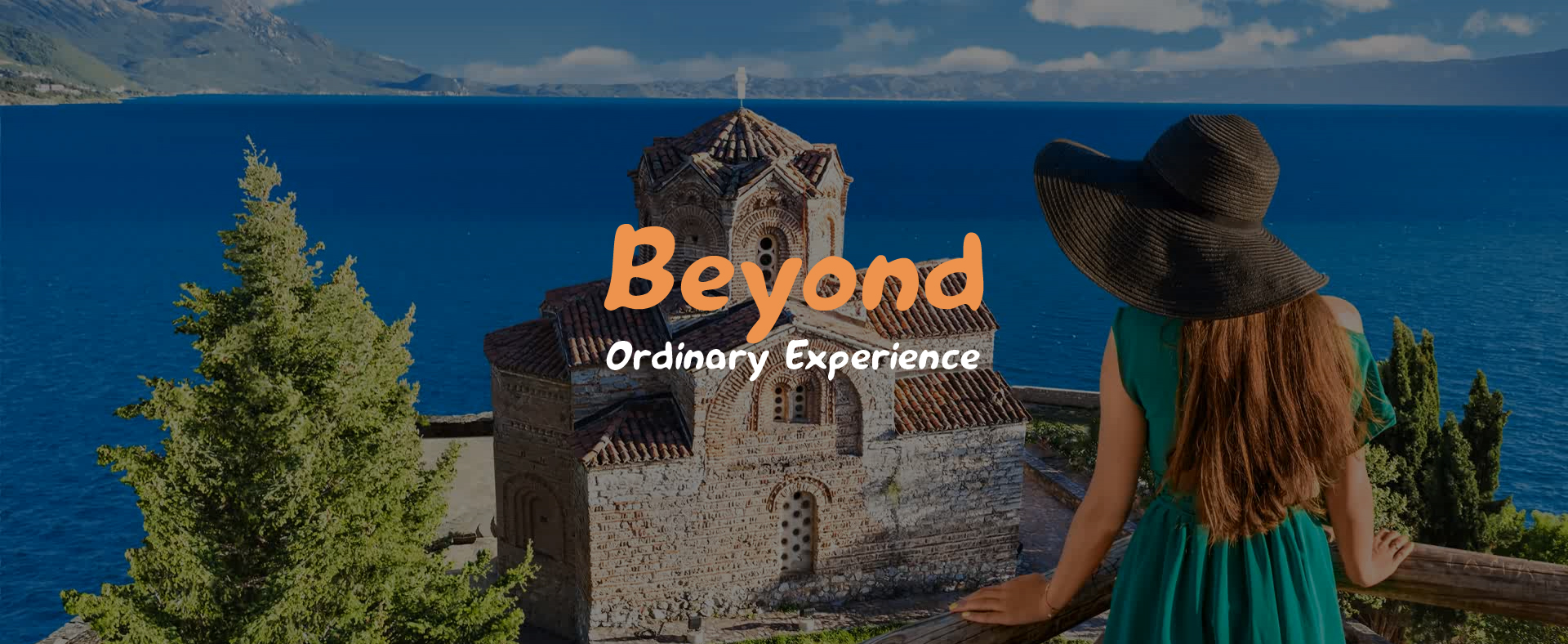 Foundation
To travel is to live, said Hans Christian Andersen, prince of the fairy tales and the children's dreams.
We believe that in travelling, as in life and work, experience is the most valuable thing. With that thought and mission, in 2007 we entered the regional project Go Balkans and after the great experiences on high level that we offered to more than 30.000 tourists, we realized that it is time for transformation, for a step further. For a new philosophy, something different, something deeper and unforgettable, something that is Beyond ordinary experience.
It has never been more important to think about the way of travelling, the means we use and the responsibility we take. Responsible tourism implies decisions that support the longevity of the tourism in a particular location, respecting the natural environment and improving the quality of life of local residents – decisions that affect all of us. That means understanding the local culture and contributing to the preservation of the natural environment. Economic prosperity, social inclusion and communication, the preservation of the cultural and natural environment – everything is necessary in order to shape the future of tourism, and our right, but also our obligation is to grow, join and be part of this great idea.
With many years of experience in tourism, accommodation and transportation, confidentiality and highly qualified staff, Balkan Prime Tours is an incoming tour operator, which is a B2B oriented, the right partner for your tour through the beautiful hilly Balkans. Macedonia, Bulgaria, Greece, Albania, Kosovo, Serbia, Montenegro, Bosnia and Herzegovina, Croatia, Slovenia... Located in Skopje, Macedonia, in the heart of the Balkan Peninsula – Balkan Prime Tours wishes you: Welcome!
Balkan Prime Tours is a member of National Association for Incoming Tourism of Macedonia and an agency that strives to raise the experience of every client above the expectations. Our core value is to offer and deliver Beyond ordinary experience.
The Balkan Prime Tours philosophy is based on five key points:
Meetings and social gatherings with local residents - greetings with Turkish coffee, lunch in a local family...
Authentic, local experience - food in the best traditional restaurants, tasting the unique Macedonian wines, of which some have already been recognized and established by world wine experts, and some are still to be discovered...
Increasing Macedonian tourism to a higher level - applying the principles of responsible and sustainable tourism..
Additional values that go beyond the ordinary experience - hearing the story about the Macedonian ruby, meet with the official photographer for the festival Struga Poetry Evenings and share his unique expirience...
Promotion of Macedonia as one of "100 places that will change your life", as it featured in the magazine "National Geographic" (April 2016), whose front page is adorn with the symbol of Ohrid - the Church of St. John at Kaneo.
Services
Activities

Macedonia is one of the last countries in Europe, whose beauties have not been discovered and explored to the end. Paradise of mountains, lakes and rivers, mosaics of natural wonders, endemic flora and fauna... A chest filled with unique cultural treasures, legends and stories from thousands of years ago. All these beauties you can explored and felt through your favorite activities – cycling, horseback riding, canoeing, diving, tandem paragliding, boat trips... The full fun and educational experience, the combination of art, natural and cultural heritage with the history, will raise your empirical experience beyond the line, beyond your expectations.
Accommodation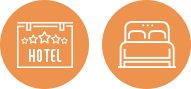 To tend, respect and apply the principles of sustainable tourism, means respect for the local population, the cultural heritage and the natural environment as well. Therefore, if our primary mission is to provide you Beyond ordinary experience, we upgrade and enrich it with an authentic, local experience that you can experience only here and at this moment. Balkan Prime Tours offers you accommodation in 5 and 4 star hotels, as well as in checked 3 star hotels, driven by local people. The best that is available on the market, in which we are often assured ourselves, visiting the accommodation capacities unannounced ;)
Food & Wine
To eat is a necessity, but to eat intelligently is an art, said French author François de La Rochefoucauld. We would add: To eat is a necessity, but to taste the delicious Macedonian food paired with superior wine is a gastro-experience that you will never forget. Macedonia is an unforgettable adventure that brings together natural beauties, unique cultural treasures, food and wine. Thanks to the sun and the fertile soil, Macedonian cuisine is a colorful combination of flavors, and the climate is perfect for growing exceptional grape varieties, which produce high quality wines. We have long-standing cooperation with Tikvesh, Stobi, Popova Kula and Bovin, wineries with unique wines, different from the wines from globally known wine regions. Some of them are already recognized and established by the world wine experts, but some, (will be) still revealed.
Guides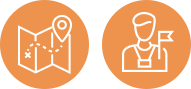 Our philosophy to offer something different, deeper and unforgettable, something that is Beyond ordinary experience, is also consistently and diligently transmitted by our certified guides. Our frontmen, specialized guides for cultural, active and adventurous travel trips, with an abounding professional portfolio, are the character of Balkan Prime Tours and have the experience and the ability to communicate and share our values in the most proximate way. But we do not stop here... Within the Balkan Prime Tours, there is also an Academy for Guide Development, where employees and exclusive freelancers acquire new knowledge and develop their skills and experience in step with the latest trends.
Transport
We have our own comfortable vehicles (9+1) for transport, depending on the type and size of the tour.
The Balkan Prime Tours fleet consists of:
Car (Mercedes-Benz E-Class)
Vans (8+1), (20+1)
Minibus (30)
Buses (49+2), (57+2), (63+2)
Before each tour, we have joint briefing with the drivers, on which tips are shared and the organizational details of the trip are defined.
The Team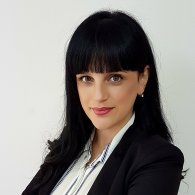 Lence Andovska
Operational Manager
• • • • •
Languages: English, Italian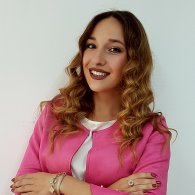 Ivana Pechaleva
Product Manager
• • • • •
Languages: English, French, Spanish, Deutsch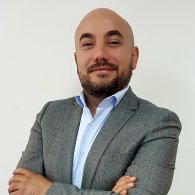 Vlatko Sulev
General Manager
• • • • •
Languages: English, Italian, Deutsch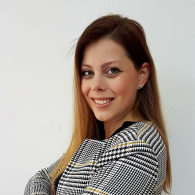 Svetlana Gj. Bocevska
Product Manager
• • • • •
Languages: Italian, English
Marija Mitreska
Operational Manager
• • • • •
Languages: English, French, Spanish
JENNIFER MADRID
Sales Manager
• • • • •
Languages: Macedonian, Spanish
JULIET LAN
Director of External Relations China
• • • • •
Languages: English
Stoyan Gegovski
Chief Representative China
• • • • •
Languages: English
TIFFANY XIE
Sales Director China
• • • • •
Languages: English
Marcantonio Capasso
Chief Representative Italian Market
• • • • •
Languages: English, Italian
Justyna Mleczak
Manager for Polish market
• • • • •
Languages: Macedonian, English
VINKO ŽERJAV
Chief Representative Slovenia
• • • • •
Languages: English, Italian
Short stories
Roberto Alfonso
/ Ancient Macedonia

Ancient Macedonia is a real experiential treasure
Bridgette Marie
/ Ancient Macedonia

A journey that will conceive you and make you to dive and re-read history…
Noam Duval
/ Ancient Macedonia

Until now I did not know even where Macedonia is… Now, I know her, through and through
Emma Koch
/ Ancient Macedonia

Resting and discovering new knowledge, just which every active person would want
Jürgen Fischer
/ Ancient Macedonia

I get stuck with my wife at Kaneo… Long story. At least, now we have a whole new exciting story for our friends
Lucas Bernard
/ Mother Teresa

A colorful journey full of beauty, goodness and brightness
Emilia Hofmann
/ Mother Teresa

Great trip, like the heart of Mother Teresa
Nicolas Pierron
/ Mother Teresa

The sailing from Saint Naum to Ohrid ... I cannot express myself… Simply, unforgettable
Rafael Roche
/ Mother Teresa

She used so said: We can do no great things, only small things with great love. This journey is one of that small things
Angela Boni
/ Mother Teresa

Places where different historical periods and nowadays are intertwined in remarkable ways
Gerhard Fischer
/ Vine & Gourmet

Real adventure for all senses. I warmly recommend it to all hedonists
Mathilde Dubos
/ Vine & Gourmet

If the truth is in the wine, than Macedonia is truly screaming
Klaus Miller
/ Vine & Gourmet

Ok, I already heard about the beautiful wine and food in Macedonia, but, as the locals says, the whiskey can carry water to the rakija :)
Frida Wagner
/ Vine & Gourmet

Finally, I discovered the place where the wine and the food fondle my soul
Quentin Moreau
/ Vine & Gourmet

I've got nothing to say. Really. This trip left me without words, but for sure, I will come again
Maya Fischer
/ The Best of Macedonia

I heard that there is a song for the Old Bazaar like a salve of the soul. How truly
Sasha Romero
/ The Best of Macedonia

Macedonia – my new incentive destination that I will recommend to my friends
Walter Wolff
/ The Best of Macedonia

What a pity for the colleagues who couldn't manage to come
Roberto Martin
/ The Best of Macedonia

Guess who find the treasure in Ohrid :)
Laura Raffin
/ The Best of Macedonia

Scent of adventure, excitement, wine and food. In one word – Macedonia
Paul Collett
/ Hiking

People from Vevčani say: Come and you can see Ohrid. They are absolutely right
Cristina Moreau
/ Hiking

Simply said – amazing! I'm tired, but with full breasts
Andre Baron
/ Hiking

Macedonia is The Place where one picture worth ten thousand words…
Victor Verger
/ Hiking

There are so many stories related to Treskavec that I heard about it. I believe in all of them
Teodora Pons
/ Hiking

Nature, greenery and beauty. I cannot describe that fealing…
Martha Graf
/ Multi Tour

Beauty, nature, excitement and wine – that's all it takes to my adventurous spirit
Friedrich Simon
/ Multi Tour

Macedonia – the second name of the wine
Jannik Vogel
/ Multi Tour

That feeling when I was flying above Galichica – OMG!
Julia Sommer
/ Multi Tour

The land of nice scenery and beautiful nature
Alexander. Hahn
/ Multi Tour

Skopje and its rural area – how many opposite things on such a short distance
Elena Rilliet
/ Wine & Bike adventure

Who would say that wine can be one of the best bicycle companions?,
Fabian Lombard
/ Wine & Bike adventure

If a Macedonian woman wants to take me for her husband, I'm single :)
Luca Sieffert
/ Wine & Bike adventure

The country that is living proof for the phrase: In vino veritas
Frida Mayer
/ Wine & Bike adventure

While we were biking, I heard a lot of people singing... While we drank wine – the same
Marco Caron
/ Wine & Bike adventure

(Un)discovered paradise for cyclists, like myself
Tour Operator
Balkan Prime Tours
50ta Divizija 34/1/32
1000, Skopje, Macedonia
+389 2 315 57 19
+389 78 44 99 98
info@balkanprime.tours
office@balkanprime.tours